During two decades of timelapse production we developed shooting and processing techniques which make timelapse videos look smoother, more dynamic and more interesting. Please scroll down this site for further detail.
One of these techniques
is shooting from an astronomical mount. The rotation of planet earth becomes visible that way.
Motion sliders are a popular tool to apply camera motion to timelapse videos. However, the motion range of sliders is usually limited to 2 meters. Even worse, when applying a natural, forward motion, the slider will enter the image. For these reasons, we developed a timelapse crane, providing a vertical motion range of 4,5m and a horizontal motion range of 7,5m. More detail
When it comes to high-end productions, such as Commercials or Corporate videos, image quality has to be at its very best. To achieve the highest degree of resolution and noiselessness even at high ISO, it is useful to shoot with several cameras at once. Panorama shots have pushed photography to new limits and this technique is also available for timelapse productions.
When watching a timelapse video, you want to look at a flicker-free image with floating motions. However, foreground-motifs such as water, people and artificial lights can look bumpy. Their appearance is changing from frame to frame. This can even happen when bluring the image with longtime exposures.
In order to create a really clean output, we apply special smoothing techniques.
The vast majority of astronomical timelapse videos are showing trails from airplanes and satellites shooting through the image. In some cases this can be a desired effect, for example, if you want to create a futuristic look. In most cases however, images from the starry sky should convey an impression of tranquility and peacefulness. With our special shooting and processing techniques, we can produce astronomical timelapse videos free from airplanes and satellites.
All videos in our library are cleaned from airplanes and satellites with these techniques.
Zooming into a timelapse video can add special dynamics to a shot. Usually this is done by applying a digital zoom in post processing. However, if higher zoom factors are required, zooming in post production will not work. Therefore, we are able to apply a 10x optical zoom by slowly turning the zoom ring of a lens. In combination with digital zoom, the zoom range can be extended up to 15x.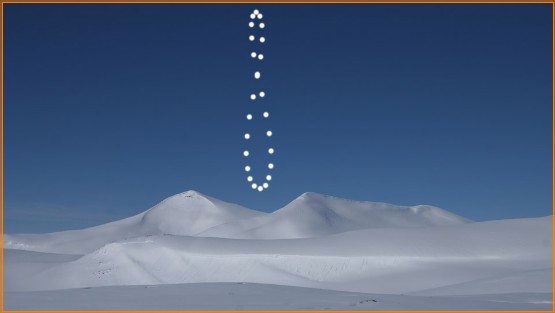 Are you planning to shoot a longtime timelapse for 24 hours, for a whole week or even a year? In a remote location such as a desert or on a mountain top? No problem! We will help you to find special solutions for exposure automation working day and night, for power supply and for weather protection.